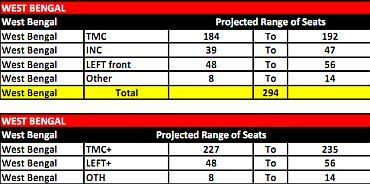 T

he poll, carried out on 22.4 lakh randomly selected voters across the four states, indicates a clean sweep for the Mamata Banerjee-led Trinamool Congress in West Bengal.
The result could be major upset for the Left Front, which was seeking to come to power for the eight successive time.
Mamata's party is expected to notch up anywhere between 184 to 192 seats in the 294-member while the Left is expected to win only in 48 to 56 seats.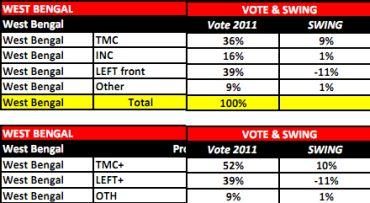 T

he Congress is poised to win in 39 to 47 seats.
Overall, the Trinamool-Congress tie-up looks set to storm to power in the state assembly with the exit poll indicating a mammoth 10 per cent increase in vote share.

Could this be the change West Bengal was looking for? Only time will tell.